The New Church offers you a set of daily readings for Christmas.
Each daily email in this program features a scriptural passage from the Christmas story, followed by readings touching on one part of the divine birth in us. At the end of the readings for each day is a set of reflections, together with some questions for consideration. There are 26 readings—one for each day of December through the day after Christmas.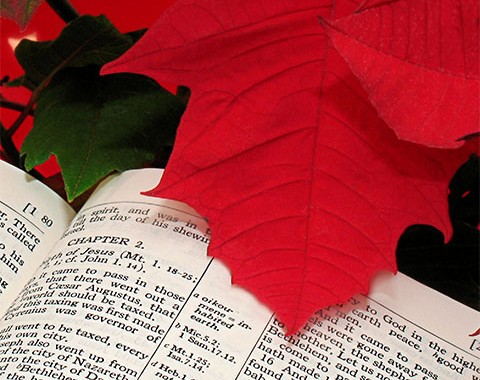 One of the most powerful facets of the Christmas story is its unpretentious simplicity. We know that the God of heaven and earth could have chosen to be born wherever He wanted, and in whatever surroundings He decided. And yet He elected to be born in the most humble of circumstances, surrounded, for the most part, by the common folk of the day. Yes, He was attended by kings from the East, but the fact that He was born in a stable, cared for by a carpenter and his wife, and visited by shepherds, attests to the fact that the things of this world are not most important; rather, this story is about the supremacy of the spirit.
This year's readings are gathered around the theme of humility. Humility is the quality of spiritual life that most allows the Lord to do what He came on earth to do for us, and that is, to lift us up in spirit and bless us with heavenly states of mind, heart, and life, as He leads us onward toward heaven.
This year's final reading compares the Word of God to a treasure chest filled with precious jewels. Truly there are many facets of spiritual life that shine forth from the familiar stories of Scripture, and sparkle with meaning for our lives. One of our hopes is that you will discover some of these jewels within this year's set of readings, particularly as they relate to the theme of humility.
We hope you will enjoy these Christmas readings. The Lord introduced Himself anew to the world by means of His birth on earth. He awakened in people's minds the fact that there is a "kingdom of God" and a godly way of living that leads there.
Our hope is that these readings, together with worship services and religious/church events available throughout the world, will provide a sense of uplift and spiritual renewal in your life, and that you will open up to the Lord in new ways, as you continue on the pathway of humility.
Merry Christmas, from the New Church.