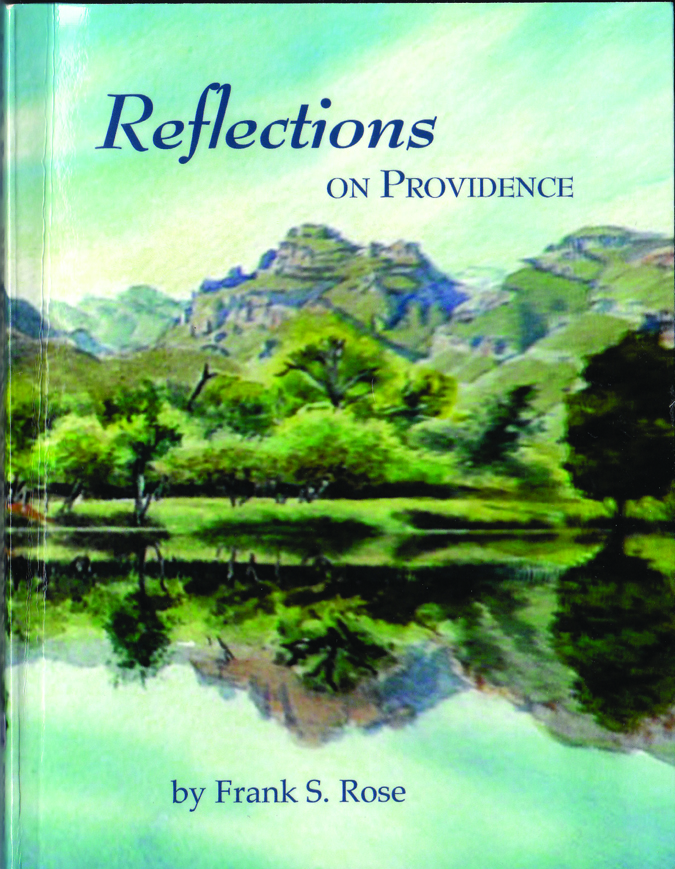 by Rev. Frank Rose
Gather some friends together and utilize this small group outline as structure and a starting point for a small group study and discussion. This time we explore how God's plan for our life is constantly unfolding, as seen by His loving presence in life. The discussion is based on the book Reflections on Providence by Rev. Frank Rose.
"Divine providence focuses on eternal matters, and focuses on temporal matters only as they coincide with eternal ones." (Divine Providence 214)
Week one: what is providence?
Task
Work to unite your daily life with your goals and priorities. Observe the ways you can see providence in the process.
Readings
pgs. 8-29
From Reflections on Providence
"The Lord runs the universe from love, using wisdom, and this government is what is called 'providence.'" p. 10
Discussion Questions
Can you see the ways that God is leading you to happiness? 
What map(s) do you respect as a guide in life? Do you follow it/them?
Task
Look back and reflect on the role of providence in your life.
Readings
pgs. 30-59
From Reflections on Providence
"It is so refreshing to think that there is order in the universe, and that the painful and difficult things of life can be understood once we gain some idea of the spiritual laws of creation." p. 32
Discussion Questions
Does our freedom as humans give you a stronger belief in God, or make you question His existence?
Has reading the Bible affected your life? In what way?
Do you feel able to look at your past and see ways that providence was working in your life?
Week three: eternity in mind
Task
Do your best in the present; let go of control.
Readings
pgs. 60-71
From Reflections on Providence
"All I have to do is to use my mind and heart to the best of my ability, resist negativity and lies, and let providence do its work." p. 63
Discussion Questions
What are some ways that you get caught up in material matters and how can you bring your focus back to things with long term significance?
What are your top priorities in life? Success? Wealth? Share ways that you need to work on shifting or balancing your priorities.
Week four: God is accepting
Task
Spend time in prayer showing gratitude for God's loving presence and inviting Him to work in your life.
Readings
pgs. 72-93
From Reflections on Providence
"God permits your mistakes, and also provides for your spiritual growth. These are the two sides of the divine providence." p. 82
"People who live according to the order of creation receive more from life, and from God. But whatever you do the providence of God will always be with you." p. 93
Discussion Questions
Do you feel a fear of failure is preventing you from working on your spiritual life?
Have you ever felt that God was not leading you? Do you believe there are things you could do that would cause God to abandon you?
Week five: a daily choice
Task
Choose to accept the goodness that is constantly available to you.
Readings
pgs. 94-111
From Reflections on Providence
"For if we remember that we are only vessels, we can say: 'I choose to receive only what is good.'" p. 99
"Even though God has created a place for each one of us in heaven, it is up to us to accept that gift or reject it. This gives each one of us a task in life—the task of choosing heaven." p. 102
Discussion Questions
In what ways have you experienced being a vessel?
What ways can you feel the Lord leading your life?