For religion to be most effective, it should extend beyond Sunday worship and become part of everyday life.
In conjunction with church, the home can also be a place where God's teachings are actively learned and lived. With this in mind, we offer a variety of resources to help you bring religion into your home in a meaningful way.
New Church Education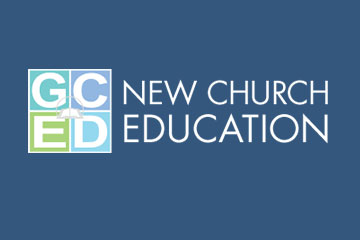 education.newchurch.org is our website dedicated to educational resources organized by age group and topic.
Visit education.newchurch.org.
New Church Vineyard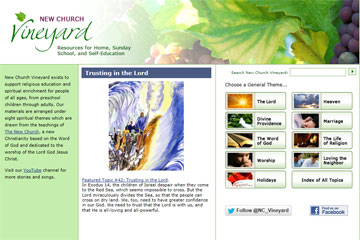 New Church Vineyard, at www.newchurchvineyard.org, is an online magazine promoting spiritual learning for people of all ages. There is a rotating theme for each month which provides direction for religious study. This site offers a selection of activities, sermons, projects, line drawings, family talks, songs, etc. for use in religious study, inspiration, and celebration.
Visit www.newchurchvineyard.org.