New Christian Bible Study

New Christian Bible Study  (www.newchristianbiblestudy.org) has a simple to use interface for browsing the individual books. Click on a book from the left menu list it provides, and click the "Read Next" button to progress through the sections of the book. This site also provides insights into the meaning of popular Bible stories, as well as access to the Bible. A search mechanism is provided, both for Swedenborg's Writings and the Bible.
Visit www.newchristianbiblestudy.org
eSwedenborg.com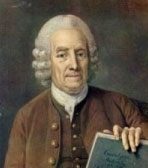 www.eSwedenborg.com allows a user to read or browse the individual books, and also provides a search mechanism for the books.
Visit www.eswedenborg.com
HeavenlyDoctrines.org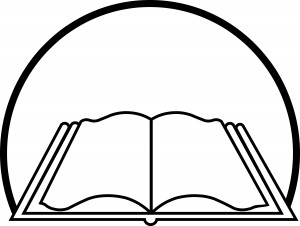 www.heavenlydoctines.org is geared more towards searching Swedenborg's Writings. It provides the most fully-featured search capability, allowing users to search for specific topics, find exact quotations, and view the original Latin text. This site also includes the capability to search within issues of New Church Life magazine. The user interface will be more difficult for those who want to browse through the Writings.
Visit www.heavenlydoctrines.org
Swedenborg Foundation

The Swedenborg Foundation publishes Swedenborg's Writings, and makes them available as free PDFs and free e-Books which you can download, as well as low-cost Kindle books..
Visit www.swedenborg.com
The Swedenborg Library Digital Collection (at www.brynathyn.edu), brings together a selection of correspondence, photographs, manuscripts, books, journals, maps and other materials that document the life and works of Emanuel Swedenborg, and the history of the New Church. These digital images are fully searchable and are available for private use, scholarly research and educational purposes.
New Church Vineyard - materials for Sunday school
New Church School Finder - give your child an education founded on religious principles
New Church Audio and Video
Articles on Spiritual Concepts
New Church Life

A bi-monthly print magazine devoted to the teachings revealed through Emanuel Swedenborg. New Church Life serves as the official publication of the General Church of the New Jerusalem.
Read New Church Life
Caring for Marriage

A bi-monthly magazine devoted to the protection, support, and celebration of marriage. PDFs are available for each issue, which you can download or read.
Visit www.caringformarriage.org
Theta Alpha Journal

A biannual print magazine devoted to the furtherance of New Church education. Theta Alpha Journal serves as the official publication of Theta Alpha International.
Read Theta Alpha Journal
New Church Connection Magazine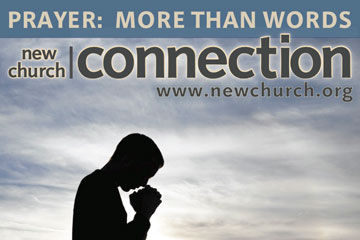 Looking for a way to bring New Church ideas into your life? Although no longer in print, archived issues of this magazine connect you with a New Christian spirituality for everyday life.
General Church policies
General Church reports