The New Church offers you a set of daily readings for Christmas.
Each daily email in this program features a scriptural passage from the Christmas story, followed by readings touching on some aspect of the passage. At the end of the readings for each day is a set of reflections, together with some questions for consideration. There are twenty-five readings in all, designed to carry you from December 1st through Christmas day.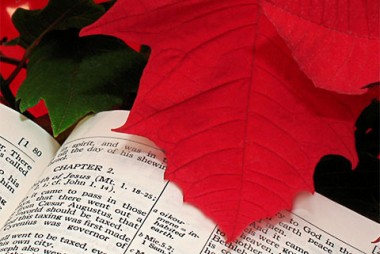 Christmas is a time when we often focus on the Lord more than at other times of the year. Amidst all the preparations and festivities, we're invited to reflect on the powerful reality of the Lord's birth into our world. It is our hope that this set of Christmas readings will assist you in this process.
How often do we find ourselves getting caught up in the gifts, events, schedules, and worrying about how to get through the season—in a way that distracts us from the true meaning of Christmas and the Lord's birth on earth? The readings in this program invite you to "meditate on the Book of the Law"—the Word of God. Each reading focuses on some quality or action that shows forth the life the Lord would have us live, or ways in which we can be responsive to His leadership. The hope is that we will, by means of these readings, be able to see more of the Lord's will for our lives—more of the "success" that He calls "good"—and that we will be inspired to put that will into action this Christmas season and on into the new year.
We hope you will enjoy these Christmas readings. The Lord introduced Himself anew to the world by means of His birth on earth. He awakened in people's minds the fact that there is a "kingdom of God" and a godly way of living that leads there.
Our hope is that these readings, together with worship services and church events available throughout the world, will provide a sense of uplift and spiritual renewal in your life this Christmas season, as you continue on the pathway toward genuine love.
Merry Christmas, from the New Church.