Donate to the General Church Annual Fund
Your donation to the Annual Fund supports the following programs:
The General Church supports congregations and societies worldwide.
General Church Education develops content for our schools, Sunday Schools and families.
General Church Outreach welcomes newcomers and provides meaningful content and enriching programs.
The General Church provides training and support for our ministers.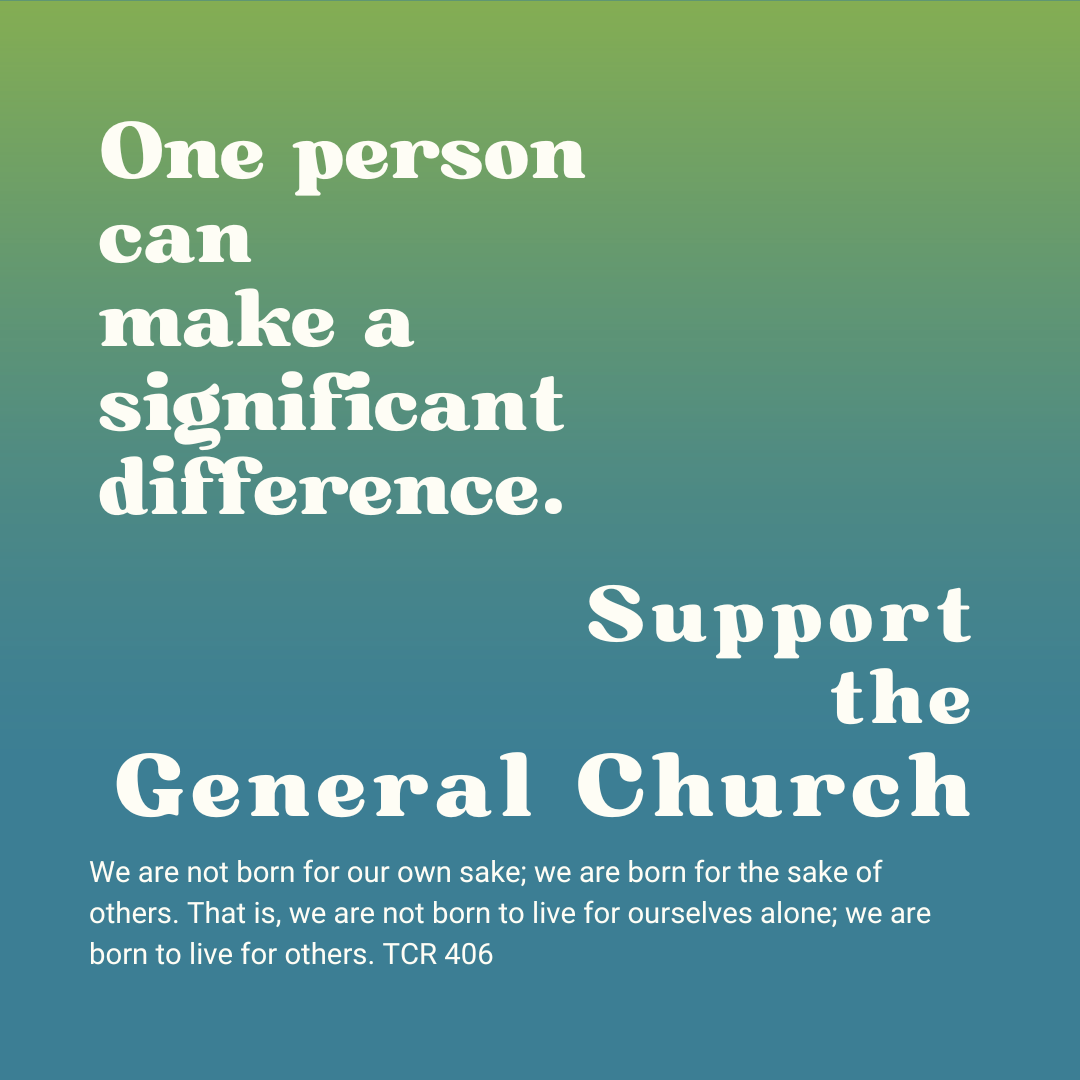 Please contact the Office of Advancement at 267-502-4895 if you have any questions about the donation process.