We are a church founded on rich spiritual teachings that bring new meaning to the Word, deepen our relationship with God, and help readers on their spiritual journey. Our mission is to connect people to New Church ideas and to make Swedenborg's works widely available, thereby helping users to advance on their spiritual journeys. Our Online Stores offer New Church and other religious literature and audio-visual materials which explore these teachings at greater depth.
The New Church Bookstore
The New Church Bookstore, at www.newchurchbooks.com, houses a large collection of New Church literature, including a comprehensive selection of Swedenborg's Heavenly Doctrines, as well as titles reflecting on, inspired by, or complementing his theology. These include an array of spiritual guidebooks, children's stories, fictional novels, historical accounts, and complex philosophy. In addition, the bookstore offers educational materials and informational pamphlets about the New Church teachings, liturgies, and special editions of The Word. You may order online through our website, or if you are local to the Philadelphia area, you can call 267-502-4973 or send us an email at bookstore@newchurch.org for more information about picking up books in person.
The Swedenborg Foundation

The Swedenborg Foundation, at swedenborg.com, is the organization which publishes the writings of Emanuel Swedenborg in the United States, as well as other books of Swedenborgian interest.
You can purchase these books at their bookstore at swedenborg.com/bookstore
NewChristianResources.org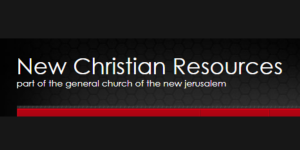 New Christian Resources is a website which sells books and materials produced by the General Church. It has dozens of free resources for Sunday School, teachers, home worship, and spiritual growth groups. 
Find these materials at newchristianresources.org